Beginners Strength Training
Learn how to strength train at home with me in 8 weeks
Restore you metabolism through strength training to build lean muscle and burn fat.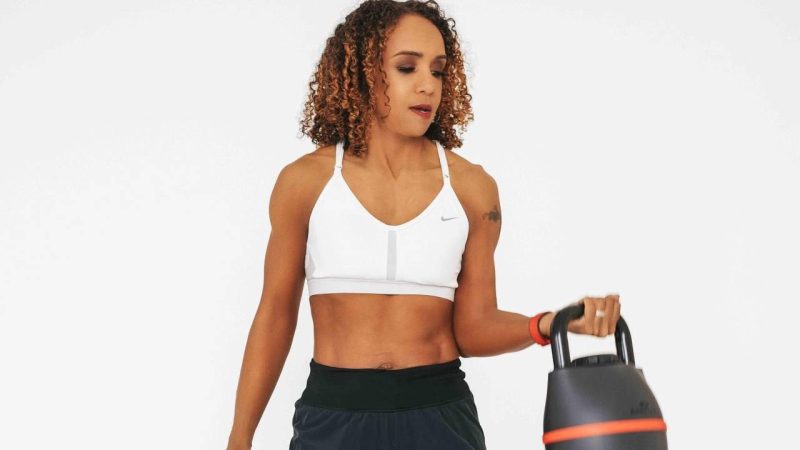 Get Strong & Transform Your Body
Lose fat through strength training
As we get older and especially over 40 we cannot do the exercise we did in our younger days and get results.
Because of our decreasing levels of hormones like estrogen, progesterone and testosterone we have gained fat.
The reduction in hormone levels leads to loss of muscle and fat gain particularly around the belly. 
We need to put the muscle back on that we have lost through the aging process, which in turn will give our metabolism a well-needed boost.
Why take part in this program?
If you are new to strength training or you haven't exercised in a long time this program will show you how to strength train for fat loss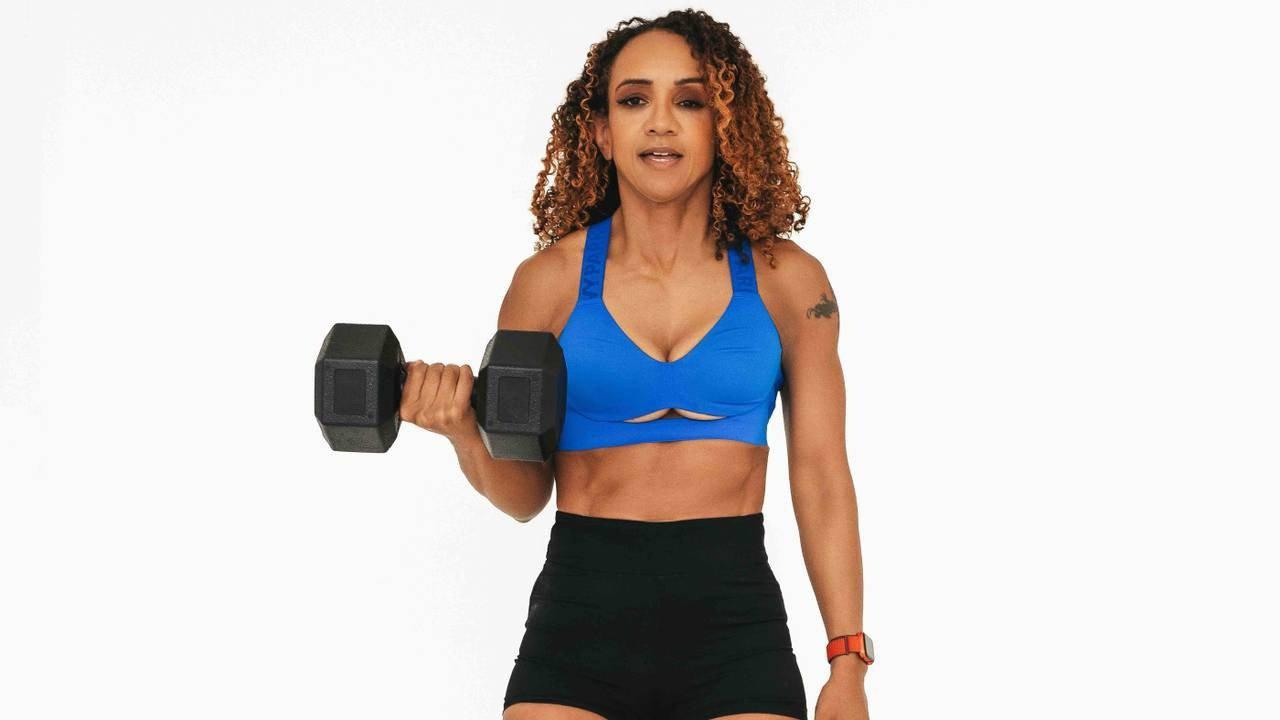 This is a step by step, 8 week program where you will learn the basics of how to strength train for fat loss at home using resistance bands to start and then incorporate dumbbells.
Building muscle or 'getting toned' will enable your body to burn fat much more easily because muscle burns calories even when we are just sitting around.
This program is for you if you want to start building your metabolism through strength training.
I have always trained but now I am in my 40's I have found that my tried and tested approach no longer gets me the results I want. After just 4 weeks following Melissa's program I am seeing amazing results already. I am toning some stubborn areas that I have been struggling with and I feel fitter. Melissa explains everything clearly, is friendly and a real inspiration. The exercises are really simple and easy to fit into a busy schedule. I am really pleased with the results and cannot recommend Melissa and her program enough!
Helen Delahunty
At Home Strength Training
The program takes 8 weeks.
You will start on the first 4 weeks with resistance bands or dumbbells 3 times a week. You progress in weeks 5 to 8 resistance training 4 times a week. There are 12 follow along workout videos to teach you how to strength train correctly.
Using the correct technique will ensure you get the most out of your workouts.
Strength training home workout plan builds your metabolism
Your home workout program will build muscle that you have lost before, during, and after reaching your 40s. In turn this will build your metabolism and make your body better at burning fat. 
Muscle uses energy and therefore fat when you are sitting around not doing anything. You will also burn calories during your workouts, because you will ensure that the intensity of your workouts are high.
Doing hours and hours of steady-state cardio can damage your metabolism and this program is about building metabolism. But remember building muscle isn't about getting bulky it is about putting the muscle back on that you have lost due to your decreasing hormones.
What have you got to lose?
Not participating in this program could mean you run the risk, like I did of spending 4 years trying to get in shape or worse still NEVER actually getting in shape.
Instead you can start getting results right away like Helen did.
What's included in the program?
An introduction to the program

Your home workout plan

12 video tutorials explaining the program & how to perform the workouts

Core workout

Warmup tutorials

Stretching routines
Just like any woman my age I found getting in shape in my 40s really challenging and that's why I decided to help other women like me – so that other women do not have to go through what I did to find out what actually works.
I spent the first 2 years of my transformation failing. I learned during that time what doesn't work. What I now know works are included in my programs.
I have competed in 5 bodybuilding shows over the age of 50 and brought home 12 trophies and I now have 2 Procards (these are for Elite status athletes) and 3 Fitness Model Masters 1st placings.
In June 2020 I brought out my first online fitness and weight loss program for women over 40 and I believe I am the first in my industry to do this.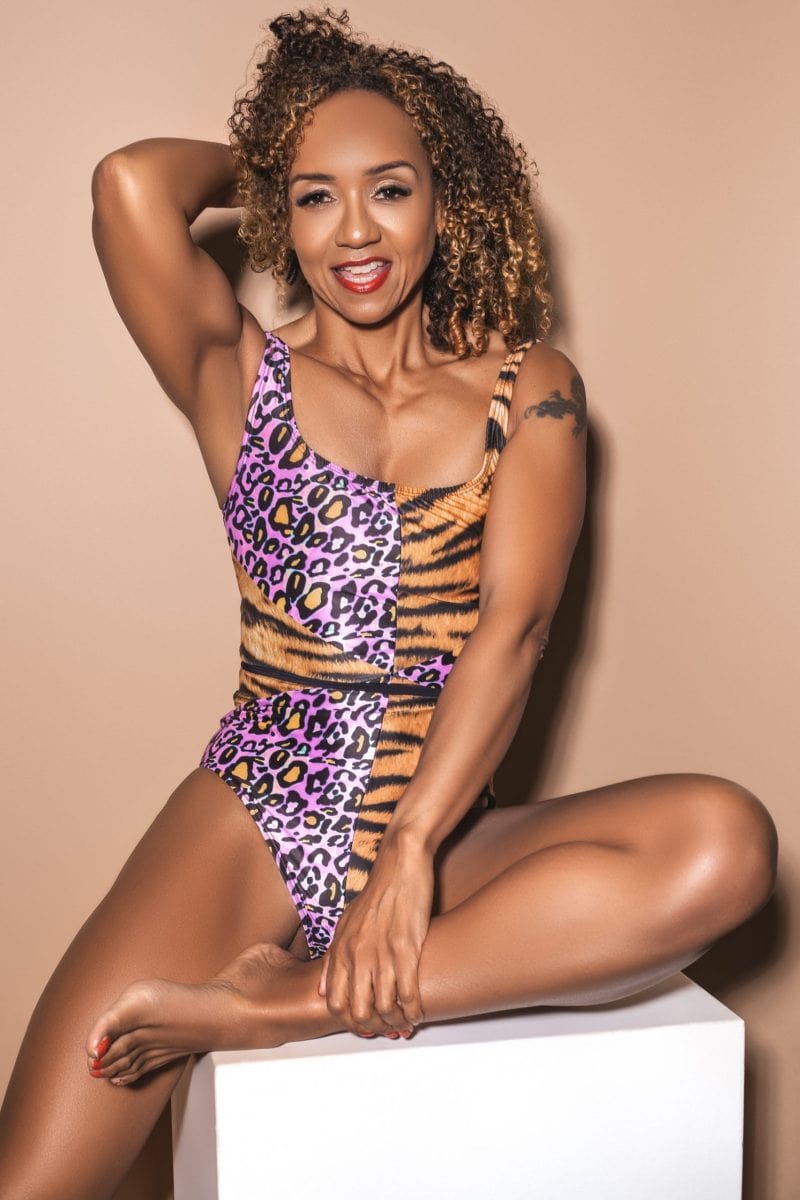 8 Week Beginners at Home Strength Training
Follow along strength training workout plan & videos

Digital download training plan