16 Week Lean & Strong for Couples
The ONLY Transformation app for couples over 40
Get an age defying midsection your friends will envy, lose stubborn fat, build muscle and get lean and toned together.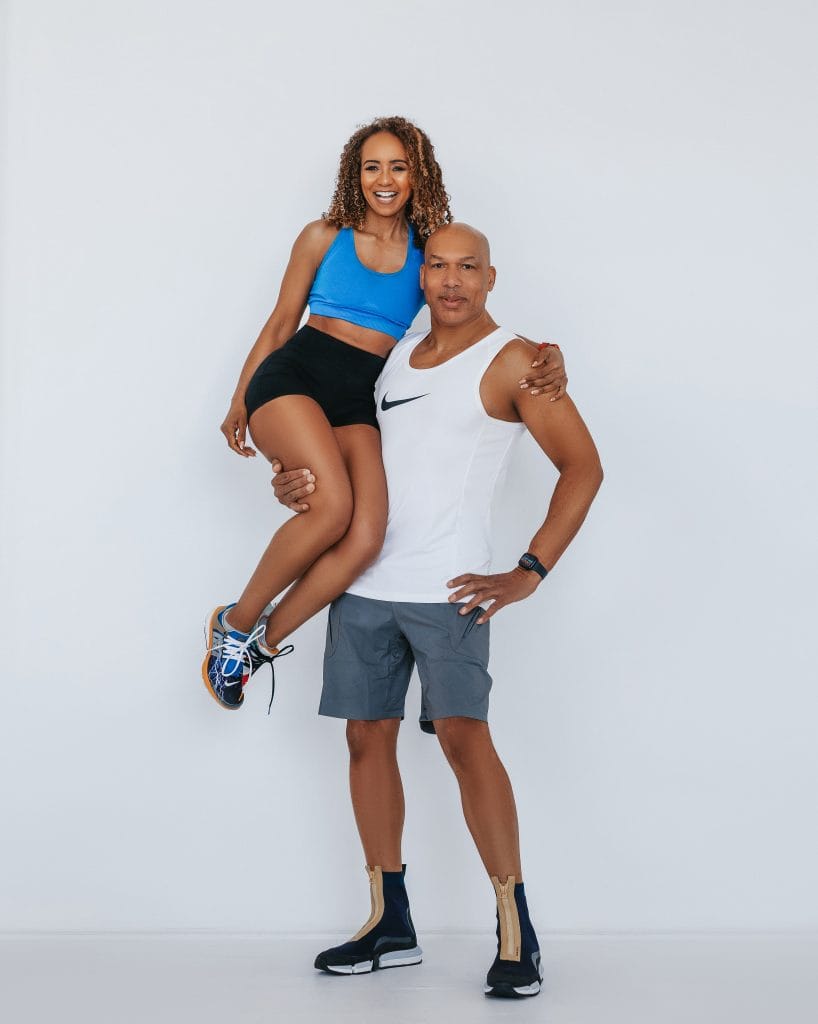 Transform your body and health together
You have a higher chance of success if you do this with your partner
Are you concerned about you and your partners health? Perhaps you have both gained belly fat or put on weight since you hit midlife and you don't like the way you look? Would you love to start enjoying those vacations more by looking good in swimwear or simply not feel embarrassed about how you look? 
It's a fact of life that we do tend to get 'middle aged spread' as we age and feels impossible to reverse that and even tougher sticking to a program on your own – even when you know its going to benefit you.
Have you thought about doing this together?
By going on your transformation journey together you will have accountability to each other when it comes to food and working out. This makes it much easier to stick to this and get success with my tried and tested method for fat loss and muscle building for men and women who are 40+.
And it's going make your relationship stronger, with a better love life – after all they do say 'TRAIN TOGETHER STAY TOGETHER'
What is different about this 16-week program?
There aren't any programs that are designed specifically for couples over 40. So other programs don't address the fact that your metabolism has reduced,  mobility issues you have and the fact you find it so hard to lose fat, especially around your mid-section.
Over 50 couple Transformation
"I love how I look now and how much my knees have improved. I feel much more mobile and I have a spring in my step. People are paying me compliments and asking what I have been doing! My skin is better and I look younger." "I am eating more food than I did before and losing weight. The difference is it's the right food."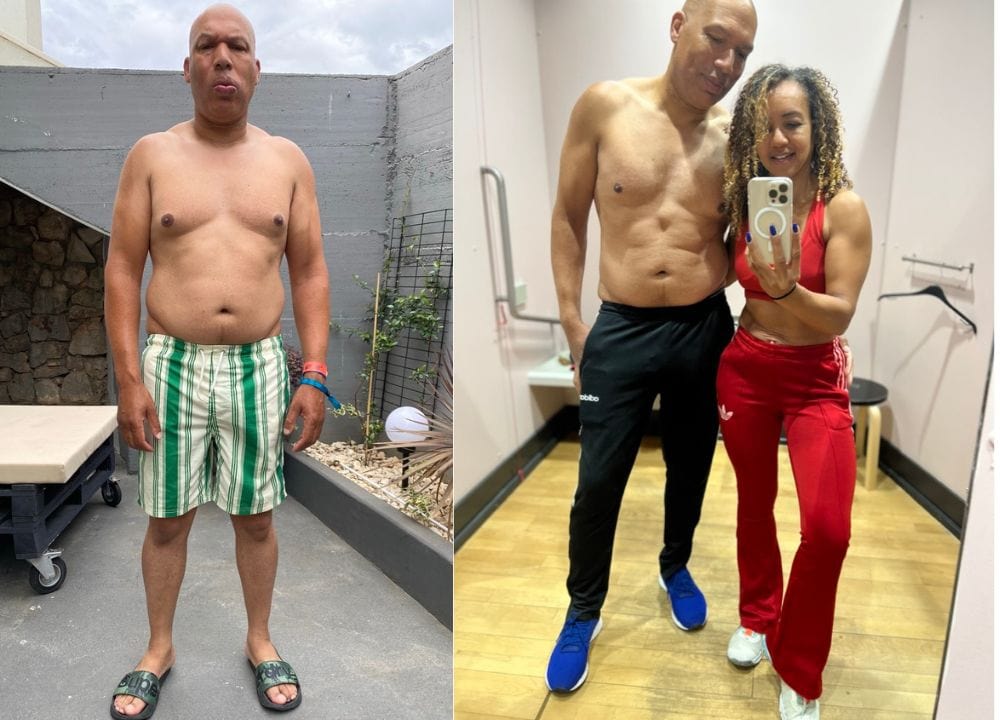 How couples aged 40+ can melt away years of stubborn body fat from their belly, love handles, thighs, and everywhere else on their body.
If you're anything like me and Ken, I'm willing to bet one thing is true.
Your body is changing in ways you never imagined…
On the outside, your body might've become softer and lumpier than it's ever been…
Or perhaps your muscles are even starting to droop.
On the inside, you're starting to feel like a stranger in your own body.
And if you're anything like we were…
Food is always on your mind.
Sure, you might be able to stick to "healthy" eating and working out for a while…
But it's not long until you have a stressful day at work…
You order take out…
Put on Netflix…
And before you know it, you're staring at the bottom of a tub of ice cream.
And you have skipped your workout as you don't have enough energy.
YOu may have even found that your workouts aren't making any difference anyway and despite your best efforts your weight is creeping up.
You are both worried about your health but you don't know what to do about it as everything you have tried has FAILED.
Does ANYTHING I just said sound familiar?
If so, I want you to know you're in the right place…
Because as you'll soon see, we know exactly what you're going through.
The good news is, I'm going to share with you why nothing you've tried works in the long term…
And how you can both quickly and easily turn your 40s, 50s, and beyond into the most amazing, healthiest, and happiest years of your life.
No BS.
Soon, you'll both see how to feel confident and comfortable in your own skin…
Wearing the clothes you WANT to wear…
Not the ones you feel you have to wear to hide your body.
Your brain will become sharper, and your energy levels recharge…
Allowing you to be present for each other, feel sexy again and have a more fulfilling relationship, like Ken and I.
And if you want to, you could even feel confident enough in your body to both wear swimwear and look good on your date nights together…
You Are Not Past Your Prime… You Are Not Invisible… And You Are Worthy Of Happiness
And I know this might sound hard to believe…
But you can actually get into the best shape of your life without:
Eating bland, soulless food and starving yourself

Spending hours every day working out (if you don't want to)

Needing to max out your credit card on expensive supplements
As you'll see on this page, what I'm about to share has worked for hundreds of people — from all backgrounds and abilities. 
And it will work for you too.
Eat delicious foods that leave you feeling full and satisfied — while shrinking your waistline, boosting your energy, and helping build muscle.

Recharge your mental and emotional batteries, for more energy and happiness… even if you've been burned out for months or years.

Know everything about maintaining a healthy body in your 40s, 50s, and 60s

Feel more attractive… whether you're single or in a relationship, you'll feel more confident and worthy of members of your preferred gender.

Actually stick to a healthy lifestyle that makes you feel amazing every day without dreading these things. Even if you're on a busy schedule or fall off the bandwagon every time the holidays come around.

Finally feel worthy of putting yourself first

And much more!
That sounds like some big promises, right?
I get it.
So instead of me doing all the talking…
I started during COVID with the lean and strong program and did coaching online with her to answer all of my questions. This was 9 months ago. I dropped my body fat percentage from 33% to 23% and lost 5 Kilos (12 lbs). My waistline is 7 cm smaller. Her program did work wonders for me.
Sandra Lopez Bravo
Germany
Melissa's online programme is one of the best I've come across. The detail of the exercises, the purpose of the workouts, and the videos meant I had easy, yet effective workouts that I could follow with ease. The food planning is helpful too.
I've started with the Lean and Strong plan. I am 4 weeks into the plan now and feel much better. The workouts for me are challenging but they are also very rewarding. When I finish a workout, I feel like I've accomplished something. I strongly believe that the meal plan and workouts have given me more energy. I have more energy now to take care of my parents and feel more focused and energized. It's made a huge impact on my life.
Maria Mirenna
Florida, USA
I struggle with several autoimmune diseases which caused me to gain weight in spite of exercising and eating low calorie. I liked the fact that Melissa featured plant based protein. Even with all of that going on, I saw results using the Lean and Strong 12 week program! It really gave me the boost that I needed in my metabolism because I wasn't doing a boatload of cardio! I started fitting into clothes that I couldn't zip or button!
Here is what we can do about it:
Strength train together to build our metabolism 
Workout together with High Intensity Interval Training (HIIT) to burn fat
Eat together – good quality lean protein and carbohydrates to build metabolism and healthy fats 
What have you got to lose?
If you are in a relationship or maybe you have a close family member or friend you would like to do this with, you will have much better success doing this together.
You do need to follow the right program. Ken and I spent countless years not training optimally and eating the wrong foods. It's not about starving yourself it's about eating high quality foods that will fuel your body for working out.
By following the right plan where you can workout together and eat the same satisfying food you can experience incredible results like we did.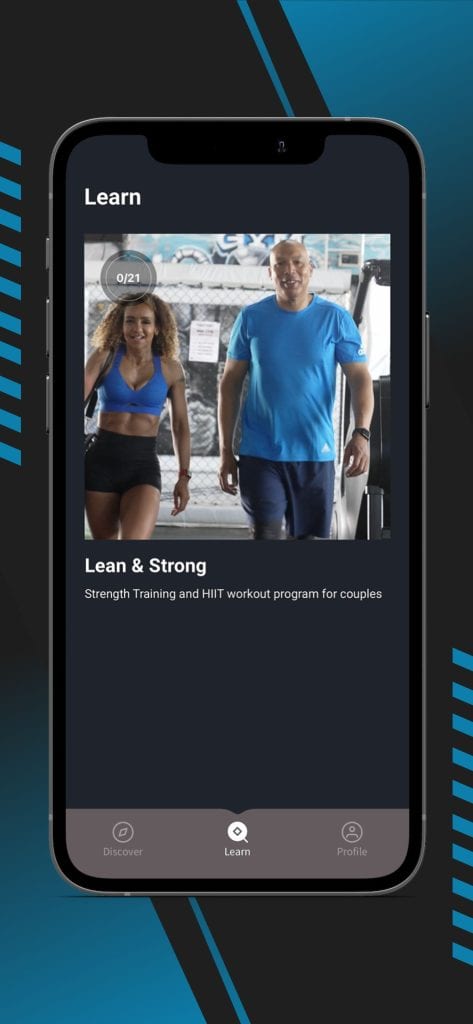 An introduction to the program

Guides to maximising your workout & nutrition

Your 16 week follow along gym workout plan including strength training & HIIT workouts

18 video tutorials explaining the program & how to perform the workouts

Customized couples meal plans including vegan and vegetarian option
Just like any couples in their 50s, we both struggled with fat loss and gained weight and got that 'middle aged spread'.  Ken is 59, Melissa is 56. 
When we started working out together we realized we were achieving more by doing this together than on our own. Ken has come on leaps and bounds and Melissa has really improved her muscle & strength particularly in her upper body which in the past hadn't been as strong.  
Melissa has competed in 5 bodybuilding shows over the age of 50 and brought home 12 trophies and now has 2 Procards (these are for Elite status athletes) and 3 Fitness Model Masters 1st placings.
In June 2020 Melissa brought out my first online fitness and weight loss program for women over 40 and  we have the first app for couples over 40.
16 Week Lean & Strong
Strength training & nutrition program for couples
16 week strength training workout plan & 18 videos

HIIT workout plan & videos

16 week customized meal plan

Vegan and vegetarian option