Whether you are working out at home because you want to or because you have to, it's a really good idea to have a small amount of home workout equipment.
Why?
Because I believe you need to have some level of 'resistance' or strength in your training in your workout. If you would like more information about this, I have written a blog about the benefits of strength training here.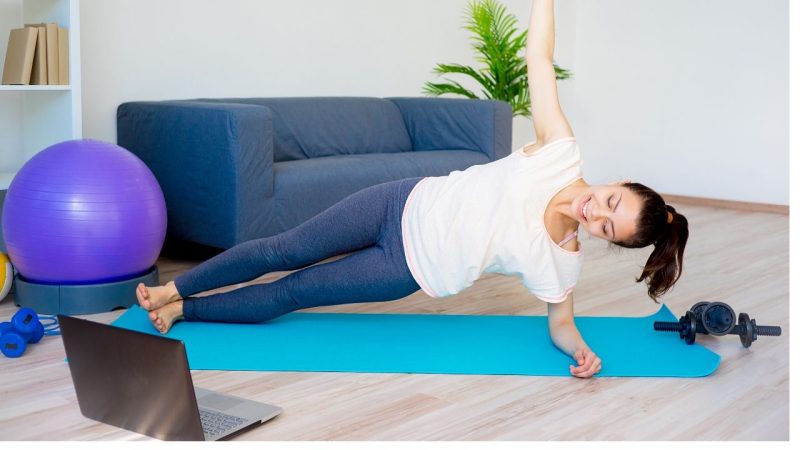 You will also find your High Intensity Interval Training (HIIT) workouts will give you more variety by using a minimal amount of gym equipment. I have written about the benefits of HIIT here.
If you choose to workout from home rather than the gym you are going to save yourself a great deal of money in the long term and you can still get in fantastic shape.
The one draw-back I can see is motivating yourself or rather I know many people find it more difficult to motivate themselves with home workouts.
And whilst some body weight exercises are fantastic you can get your workouts to the next level with a small amount of inexpensive equipment.
I have done all the research on where to find home gym equipment for the best possible price. Most of the links are to the Amazon website to make it convenient for you.
I haven't recommended anything expensive (well apart from one thing but I have listed an alternative!) and all of this stuff I use myself.
If you can afford a treadmill, exercise bike or a Smith Machine then great but you DON'T need all that stuff.
This is home gym equipment 'on a budget', which will ensure you get a total body workout for weight loss and toning.
And 'toning' means adding muscle in my language by the way!
This workout equipment will work great if you have a small home or apartment, like me and it all packs away very neatly and doesn't take up much space.
If you need a home workout plan to go with your equipment, then you can download my free nutrition guide here.
I browse the internet looking for the BEST fitness and weight loss products so that I can share that with you. When you buy through links on this site I may earn a commission.
So, here's my 'starter for 10' of the best home gym equipment:
1. Resistance bands
These are a must for home workouts. They do what they say and add resistance to your workout in the same way that adding weight does. You can use them for almost every body part.
I recommend two types of bands. The first type is with a handle so it's going to make it easier for exercises like shoulder presses, bicep curls and seated rows. This is because you have something to grip:
Amazon USA at $19.99 : https://amzn.to/3itnPwZ
UK Amazon website £17.99 : https://amzn.to/3fctSoK
The other type of resistance band that you will need is the plain type without the handle.
This will give you more options, for example you can use this with the pull up bar I am going to recommend further down, to make it easier if you can't do unassisted pull ups (and most women can't by the way, it took me years!).
You can buy a whole set if you are really serious but I would try one to start off with and then further down the line get more. There are different thicknesses in different colours.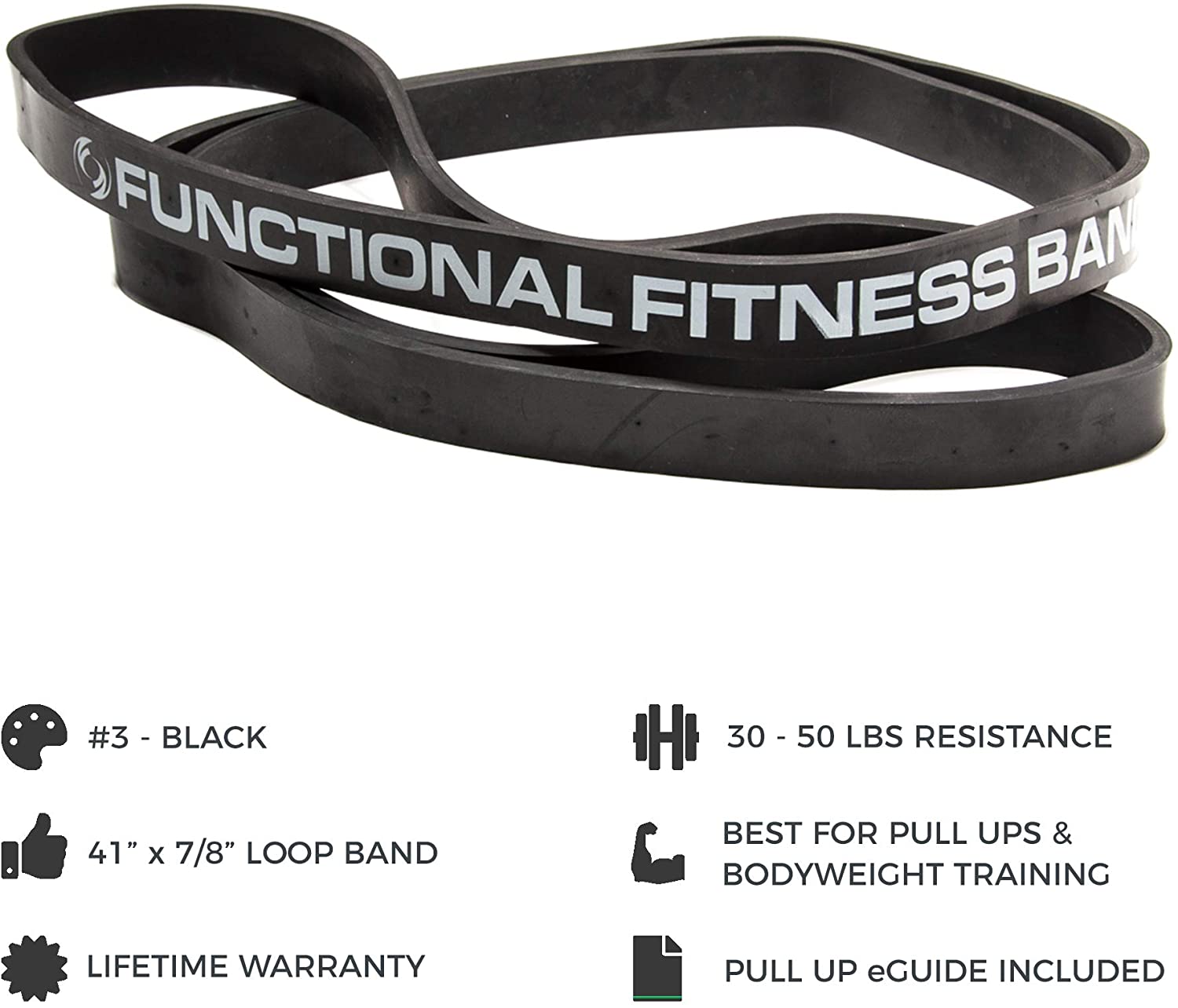 I have the black one which provides 30 to 60 pounds of resistance which is plenty and should work for providing support for pull ups, which you can buy here:
Amazon USA link $20.95: https://amzn.to/3fewimz
Amazon UK link £20.99 : https://amzn.to/35qjWU0
2. Glute bands
Glute bands are great for developing you butt. You can use them to make leg exercises more challenging like squats and for glute exercises like glute bridges and hip thrusts.
I prefer the fabric ones as they stay in position better than the rubber ones. They are a bit more money but worth the investment.
These ones come complete with a workout guide:
The Amazon USA glute bands I recommend are here at $29.95: https://amzn.to/3bYXAvt
If you live in the UK use this link: https://amzn.to/2L60jYh
3. Pull up (chin up) bar
Don't be afraid of using a pull up bar. This one you secure above your doorway in your home. You can put it away when you are not using it.
Pull/chin ups are a Fantastic way to get a lovely sculpted back and will work your abs, biceps, triceps and chest.
You can use the resistance band I recommended earlier so you are not having to pull ALL your body weight.
This is the one that I use: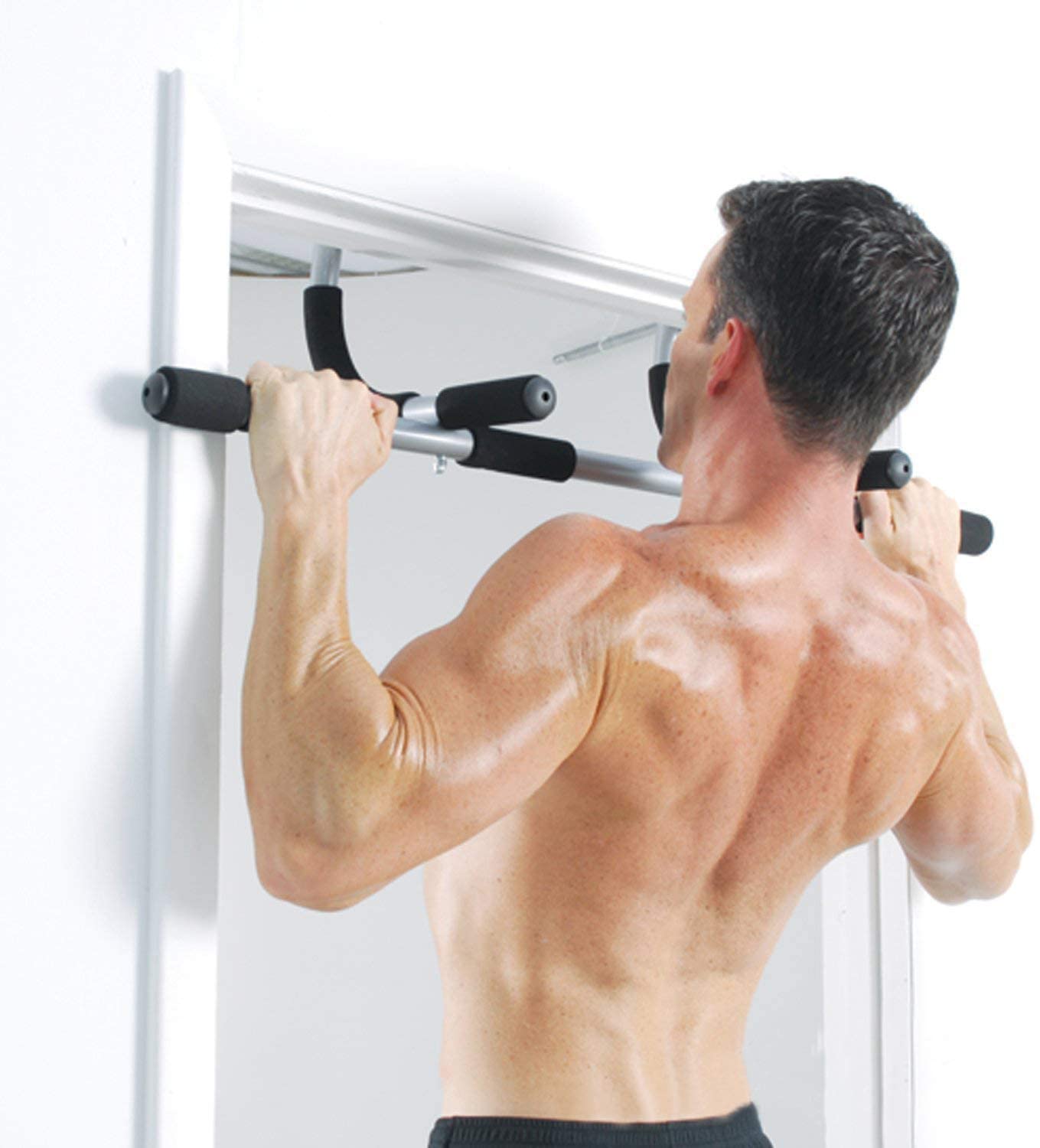 Amazon USA $41.99 : https://amzn.to/3fbKFYR
Amazon UK £15.99: https://amzn.to/2Sosw0n
4. Dumbbells
Dumbbells are a must to add resistance to any workout. They can add weight to upper body moves like overhead dumbbell press but also lower body moves like lunges.
If you buy only one thing on this list go for dumbbells!
6 to 10 pounds (3 to 5 kilos) are a good starting weight to go for.
I found this set on the USA Amazon site- a bargain at $19.99 for a set of 3,5 and 8 pounds: https://amzn.to/2Wjz7u7
For the UK I found some 4k dumbbells on Amazon for £27.00: https://amzn.to/3fDASuQ
5. Jump/skipping rope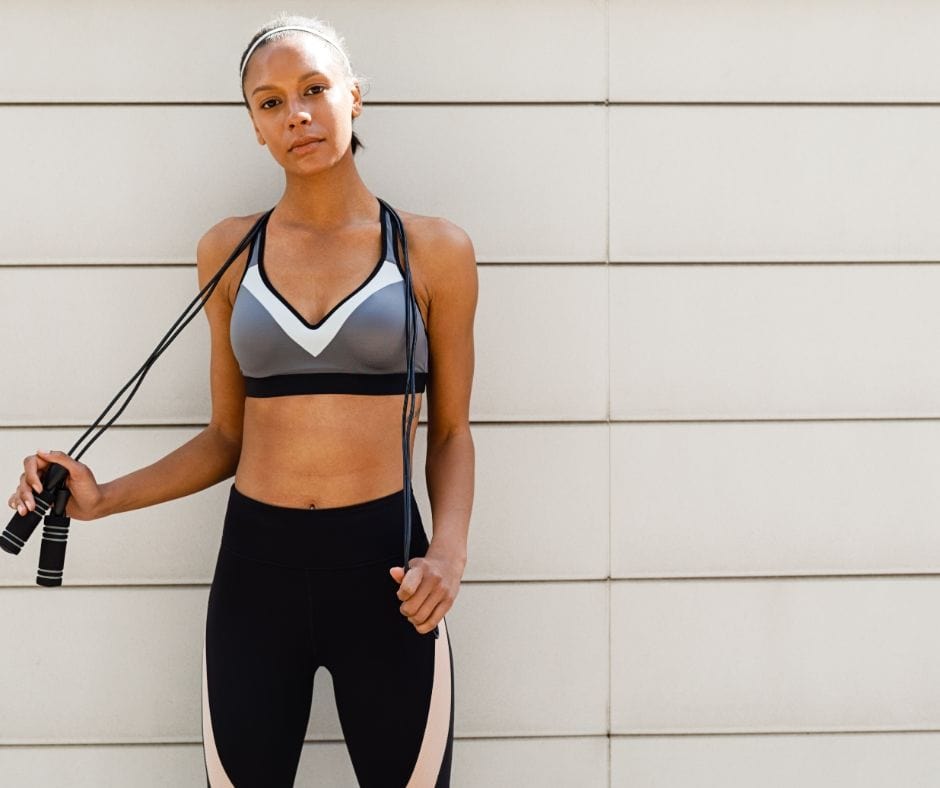 After dumbbells this is another one of my absolute MUST haves. I have two skipping ropes, one I have had for years.
They're a great fat burner – it is claimed you can burn 1000 calories per hour but I think 300 to 500 calories is more realistic.
There are a variety of ways you can jump rope which is one of the reasons I like it.
You can get into lots of different moves that can make it much more challenging or just do them the straight-forward way which is still a great fat burner.
Skipping ropes are very light and portable which means you can take them anywhere. I take one when I go away and pop it into my suitcase.
The one I am going to recommend (and one of the ones I have) has quite a thick 'rope' (but its plastic) and it is easier to learn on than the thin type and won't sting if it hits you.
Amazon USA $18.99: https://amzn.to/2Yq9Voo
Amazon UK skipping rope £8.99: https://amzn.to/2Yrrx3m
My top tip is when you buy it cut it to the length you need.
6. Exercise Mat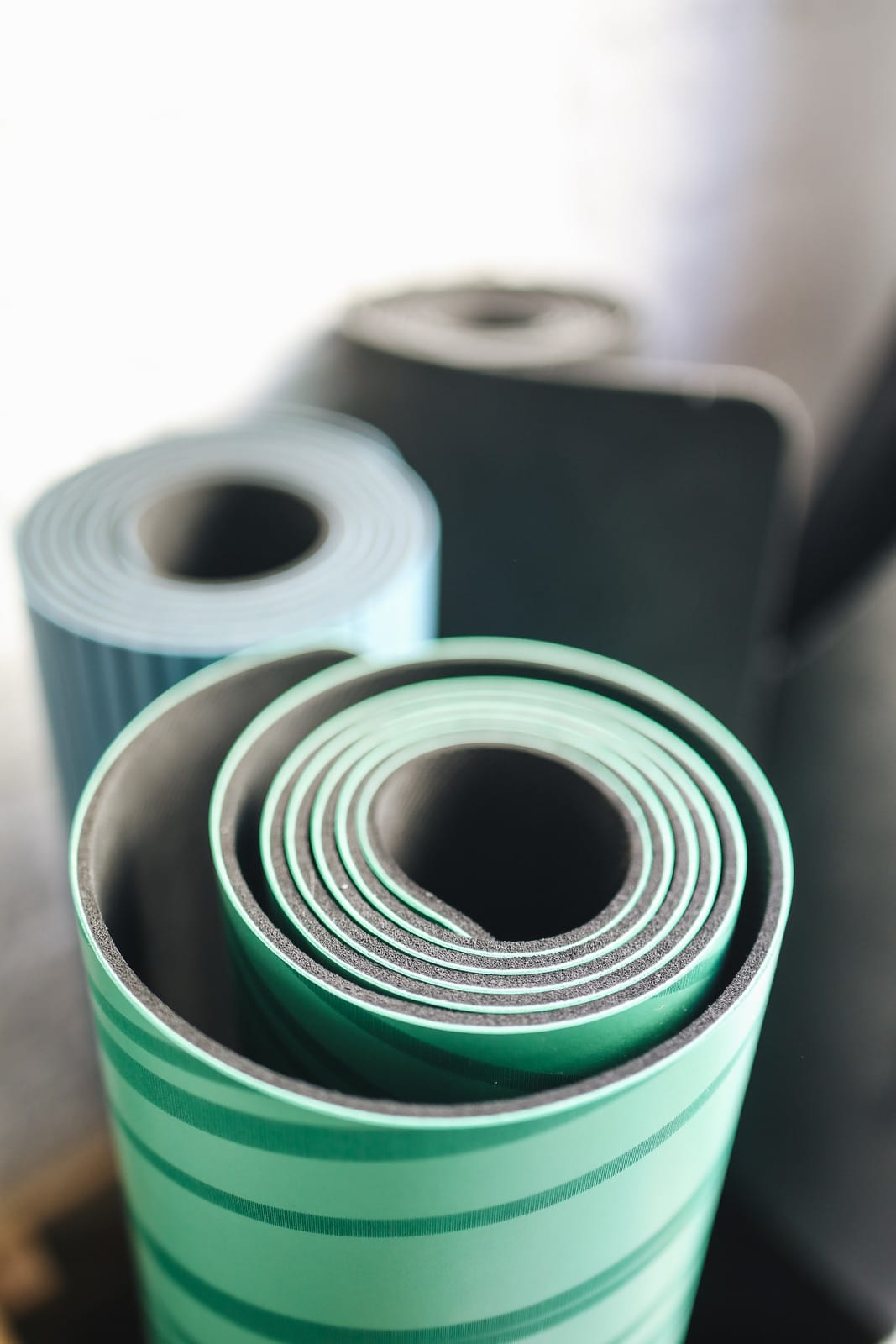 Some of the exercises you do will be lying on the floor so it's going to be more comfortable, especially with exercises like burpees, if you use a mat.
The yoga style mats are pretty good.
This one is $15.99 on the USA Amazon https://amzn.to/2Wg3K3A
You can buy a similar one in the UK for £21.99 https://amzn.to/3aSgNgU
7. Appropriate footwear
I realise this isn't technically 'equipment" however I cannot impress on you enough the importance of good footwear to protect our feet, calf muscles and knees.
I have problems with my feet and wearing the correct footwear, which will give you enough foot and ankle support and cushioning makes a HUGE difference.
In fact in the past my feet have prevented me from being able to workout so for me the correct footwear is absolutely essential.
I have been wearing the Nike Air Max Bella TR2 for a few months now as a cross training shoe and they have really held out.
More importantly, my feet have held out with all the jumping I am currently doing, not just jump rope but all my HIIT workouts. They are also a really great strength training shoe:
Here are the links to the Air Max Bella TR2 on the Nike website:
$67.97 in the USA: https://fave.co/2StgrHn
Or £55.47 in the UK: https://fave.co/2St2ZmG
I have just ordered the Nike Flex TR9 (can you tell I like sneakers?), another strength training shoe, which are $70
Nike USA link: https://fave.co/3fgFLds
Nike UK £64.95 : https://fave.co/2SvYpUR
Both shoes will work great for home workouts, lifting heavy weights in the gym or just an everyday comfy shoe!
8. Fitness tracker
I believe a fitness tracker and heart rate monitor can really be a game changer!
Now I know lots of people wear them as a fashion accessory and NEVER actually use them but they ARE very useful in the right hands.
They are especially useful for home workouts as you can use them to gauge how hard you are actually working and increase your level of intensity if you are not working hard enough.
This is very important because you need to be able to push hard at every workout.
You can tell by looking at your calories burned and your heart rate how hard you are working. They can be useful as a step counter too, but steps are not the whole story.
Now I am going to be upfront and say I absolutely LOVE Apple products so I use the Apple watch.
I have a Series 3 Apple Watch but my cousin has just bought the Series 5 and she is absolutely bowled over with it.
So for the price of an annual gym membership, it is definitely worth the investment.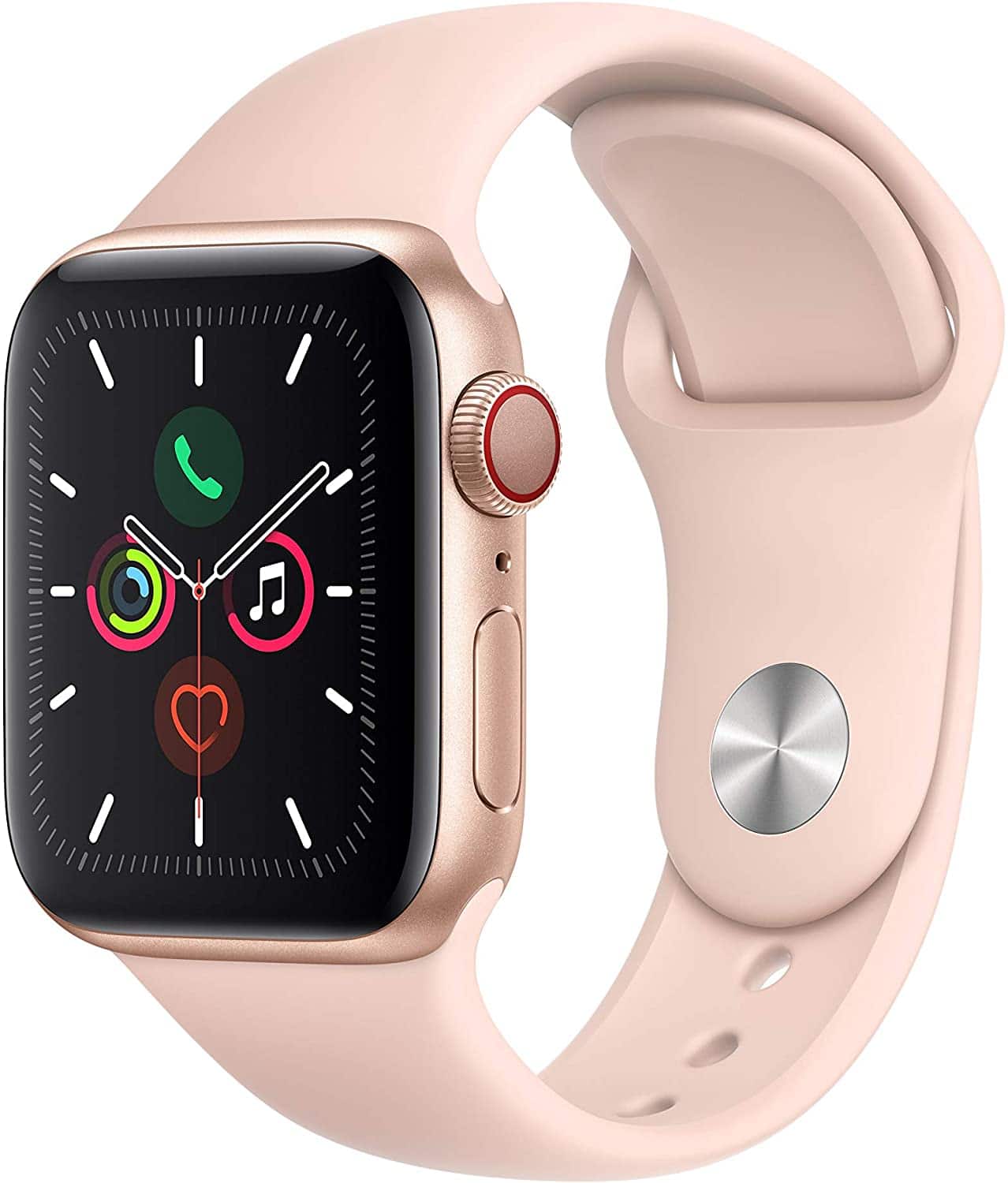 There are loads of features as you would expect with Apple; it has GPS and a cellular connection, so you can send and receive text messages, it's water-resistant up to 50m and you can pay for stuff on it.
It also does heart rate monitor tracking, you can access your music library and it tracks your activity.
You can choose lots of different styles and colours via these links to the Amazon website:
Amazon USA 40mm GPS and cellular Apple Watch start at $351.12: https://amzn.to/2z17pKD
Amazon UK 40mm GPS and cellular Apple Watch start at £499: https://amzn.to/2KPDcB0
Of course at less than half the price you can buy the Fitbit and that too is a great product. I own one of these as well!
If you want to save yourself some money and have something that is really functional and looks smart too, go for the Fitbit Versa 2. It actually looks quite a lot like the Apple Watch and has some great features. It's an excellent fitness watch with heart rate monitor and tracking and has the Amazon Alexa built in too.
Amazon USA website Fitbit Versa 2 $149.95: https://amzn.to/3ddgKh5
UK Amazon website Fitbit Versa 2 £179.00 https://amzn.to/3bYk67H
9. Kettlebell
A kettlebell is going to take your workouts to the next level. Exercises like kettlebell swings give you a full body workout and give you cardio vascular exercise as well as strength training.
My preference for women would be 10 to 16 kilos or 20 to 32 pounds to get any benefit from one.
I found this one on the USA Amazon website for $29.99 https://amzn.to/3bXM6bx
At the time of writing I couldn't find anything on the UK Amazon website that was heavy enough for under £60.
It would be better to look elsewhere or wait until they are lower in price if you live in the UK.
9. Swiss or stability ball
A Swiss ball is a really useful piece of equipment which can help strengthen your core which in turn can address back issues. There are a plethora of exercises you can do on it so I can't go through all of them here. It is excellent for strengthening back and stomach muscles and increases your balance and stability.
You can also use it as an office chair and nowadays many of us are working from home so having a functional home office set up is a good idea.
The Expanse Living Exercise ball is 65cm which means it will also work as an office 'chair'.
USA Amazon $24.99 : https://amzn.to/3d7yYRi
I found a similar one on the UK Amazon website for £19.99 https://amzn.to/3fcyhYL
Take away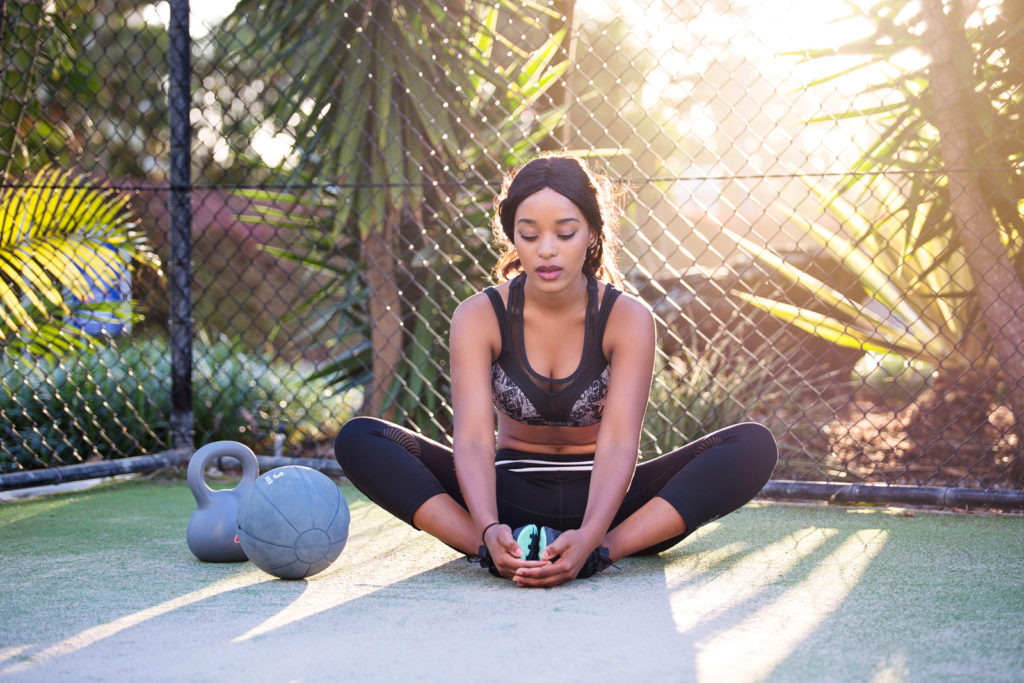 So there you have my top 10 best home gym equipment.
I haven't included absolutely everything you can buy because I don't believe you need it.
I have got in great shape using this equipment so I am confident that it will work for you too.
If you would like to try my free 7 Day Plan available on my App you can download it here.